ROBYN LUCAS,
BSc MBChB MPH&TM PhD MHE FAFPHM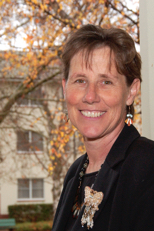 Professor
National Centre for Epidemiology and Population Health
Professor
ANU College of Medicine, Biology and Environment
Locations
The Australian National University
Building 62, Mills Road, Canberra ACT 0200 Australia

T
+61 2 6125 3448

E
robyn.lucas@anu.edu.au
Biography
Professor Robyn Lucas is a medically trained epidemiologist. She was the lead author of the Global Burden of Disease due to Ultraviolet Radiation and the study coordinator for the Ausimmune Study examining environmental risk factors for multiple sclerosis. Her current work focuses on vitamin D, sun exposure and immune function, and public health messages for optimal sun exposure.
Research
Professor Lucas was a key investigator on the long-running
Ausimmune study
that made a number of significant discoveries relating to environmental influences in MS, including furthering our understanding of the
Latitude gradient of MS
. Professor Lucas is also a member of the steering committee for the ongoing MS Research Australia
PrevANZ trial
. This study aims to investigate whether vitamin D supplements can delay or prevent the progression from a clinically isolated syndrome (first demyelinating event) to clinically definite MS.
Another study that Professor Lucas is involved with, together with Western Australian researcher Professor Prue Hart, is the
PhoCIS study
, is a NHMRC-funded randomised controlled trial investigating the effects of UV-B narrow band phototherapy for preventing the development of MS in people with CIS.
Publications
Google Scholar: R Lucas
PubMed:
Lucas R
Clinical trial

Preventing the risk of Multiple Sclerosis using Vitamin D in patients with a first demyelinating event in Australia and New Zealand (PrevANZ)
Trial ID:
ACTRN 12612001160820
Study Completion Date: 2017

Other
March, 2014
What is the optimal level of vitamin D?
Separating the evidence from the rhetoric
>>
more
>>
PDF file
(146 KB)
August 6, 2013
Six things you need to know about your vitamin D levels
>>
more
Video
Januari 15, 2012
Progress of environmental effects on MS especially vitamin D
>>
more
October 20, 2015
The role of vitamin D in MS risk
>>
more
Page last edited: November 28, 2015
Terms of Use